I'd have to say the biggest seller in my Etsy store are the customizable reed diffuser sets and the refills. You get a beautiful 8 oz glass jar which was imported from Spain. You also get 10 rattan reeds, 3 oz of VOC compliant and DPG-free base oil and 1 oz of a scent oil of your choice. The high quality scent oils are pthalate free. All of them smell amazing. I can provide links to MSDS sheets upon request. All of the scent oils adhere to the RIFM and IFRA standards for safety and purity.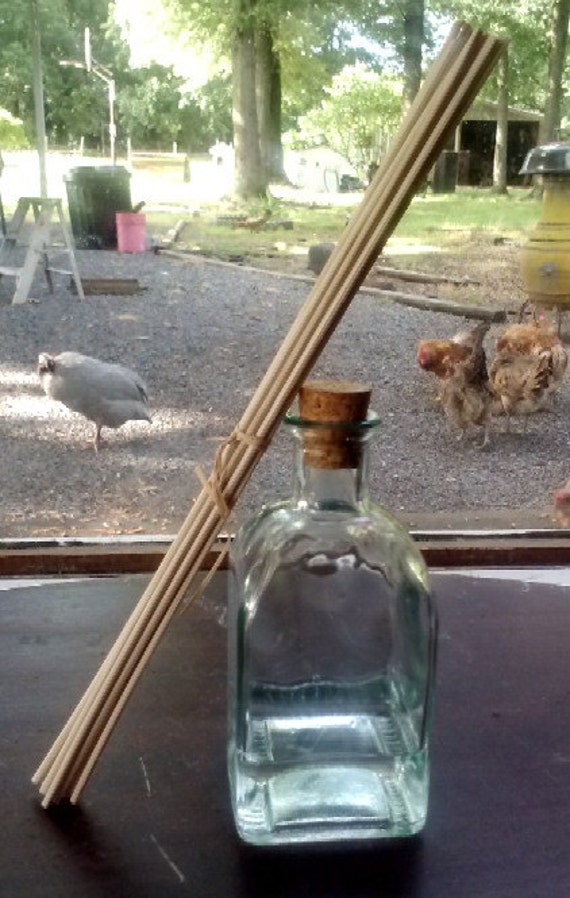 I want to announce that coming soon.... I'm going to test the waters and offer a smaller size. The same great features as the original but in a smaller 4 oz size. You'll get 1/2 oz. scent oil and 1 1/2 oz. of base and 5 reeds. I'll also offer half size refills as well. If these sell well enough I'll make them a permanent item in my store. The original diffuser sets are currently selling for $15, the refills are $12. I'm thinking offering the smaller 4 oz size at $10 for the diffuser sets and the refills at $7.
There are so many scent options to choose from and this list grows all the time. If you can't decide which scent you want, I offer 5 sample sticks for $1 and free shipping.
If you don't need a pretty glass jar or you've already got one you can also get a refill set.
Pick a Scent Diffuser Set
Pick a Scent Diffuser Refill
5 Sample Sticks for $1